Read about our delicious food at Ben's Plaice, Millbrook
Select the menu button to see the main fish and chips menu for Ben's Plaice takeaway shop in Millbrook.  Although these are mostly traditional, high-quality 'chippy' items, our weekly specials offer something different, for customers who prefer to mix things up a little!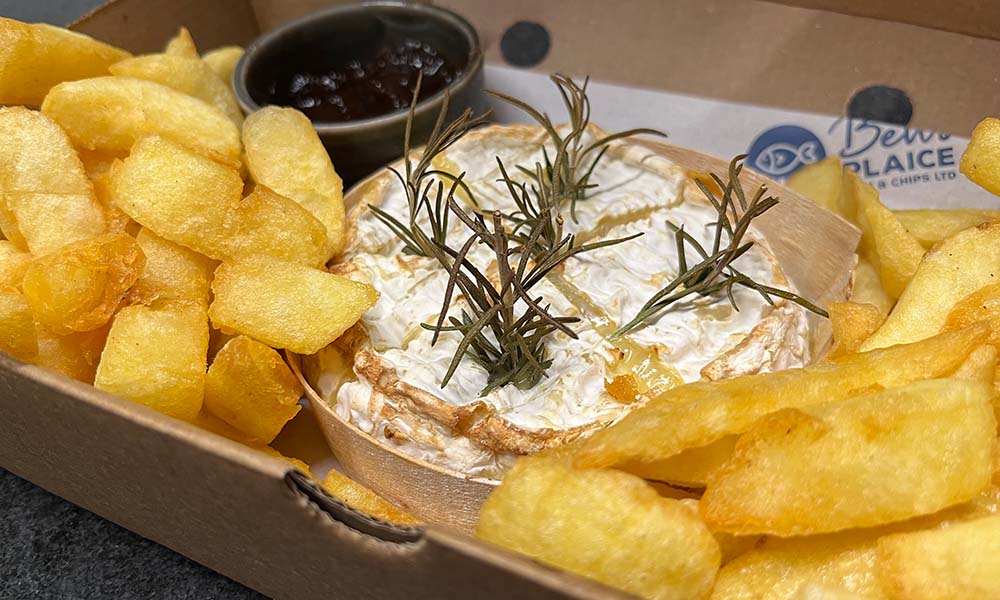 If you love to try new and exciting foods with mouthwatering flavour combinations – our specials board includes a selection of taste explosions.  Examples include chilli-cheese nuggets; sriracha cauliflower; the mighty chicken stack; chorizo and smoked cheese burgers; salt & pepper chicken flatbreads; sweet & sour dirty fries or oriental potato puffs.  Follow our Facebook page to check 'what's on' each week.
For the sweet-toothed, we bake our own gooey brownies using Belgian chocolate, and love to experiment – presenting 'brownies of the week' eg. white chocolate and Biscoff, or milk, white & dark Chocolate-Orange brownies.  You will often find desserts on the specials board, such as 'mile high chocolate gateaux' with double cream, red ruby chocolate cheesecakes… with events such as Easter, inspiring new creations.
At Ben's Plaice, we pride ourselves on delivering the traditional 'fish and chips' menu, using locally sourced produce.  We love to present our freshly 'cooked-to-order' fish with a lighter-than-light, crispy batter which is easier to digest than thick, soggy batter.
When availability allows, we offer alternative, yet still sustainable choices such as Monkfish, Plaice, Lemon Sole or Scallops, in addition to catering for most dietary requirements and creating the most tasty dishes to lead you into temptation.
Our goal is to please our customers and stand out from the usual, everyday takeaway, whilst delivering exceptional customer service.
Do you prefer to pre-order for collection?